Business and LLC Formation Attorney Albany NY
What You Need to Know About Creating a Business
Creating a business from the ground up is never easy. Making sure you take smart decisions moving forward is crucial. Gold Law Firm has worked with clients throughout New York. The founding attorney, Sarah Gold, is here to guide you through the process. After answering your questions, you can work together to find solutions that will work for your specific situation.
Helping Organizations of All Shapes and Sizes
Each client has unique needs. Sarah Gold takes the time to understand your concerns and provide you with the answers you need. The goal is to make sure you feel comfortable about the choices you are making. By having the correct information, you can feel confident in doing so. Sarah Gold has experience helping all types of businesses, including:
DBA formation, in order to create a separate business identity
LLC, also known as limited liability company
Business corporation, which is legal entity that is separate from its owners
Sole proprietorship, a company that is owned and run by one individual
General partnership, where two or more individuals run things
Limited partnership, when there are two partners, with one being liable
Charitable corporation, a collaboration between a charity and a business
Non charitable corporation, also known as a non profit organization
Whether you have already gotten started or just considering the idea, the smartest move you can make is to discuss your options with a knowledgeable attorney. Creation of a business is an important part of the process and will set the precedent moving forward. Make sure it is done properly.
Legal Advisory for Deciding on Your Business Entity
As you advance in creating your own business, you might realize the process is more challenging than you initially thought. In fact, the very first step for your business creation is the cornerstone and starts with this question: What type of business entity should I choose?
Multiple facts and needs should be considered when choosing the right entity. At Gold Law Firm in New York, Sarah Gold has guided her clients through the complex process of business formation for more than 10 years as a business lawyer. Learn more about LLCs and why they could be a good option to start your business as a sole owner or with multiple owners instead of a partnership.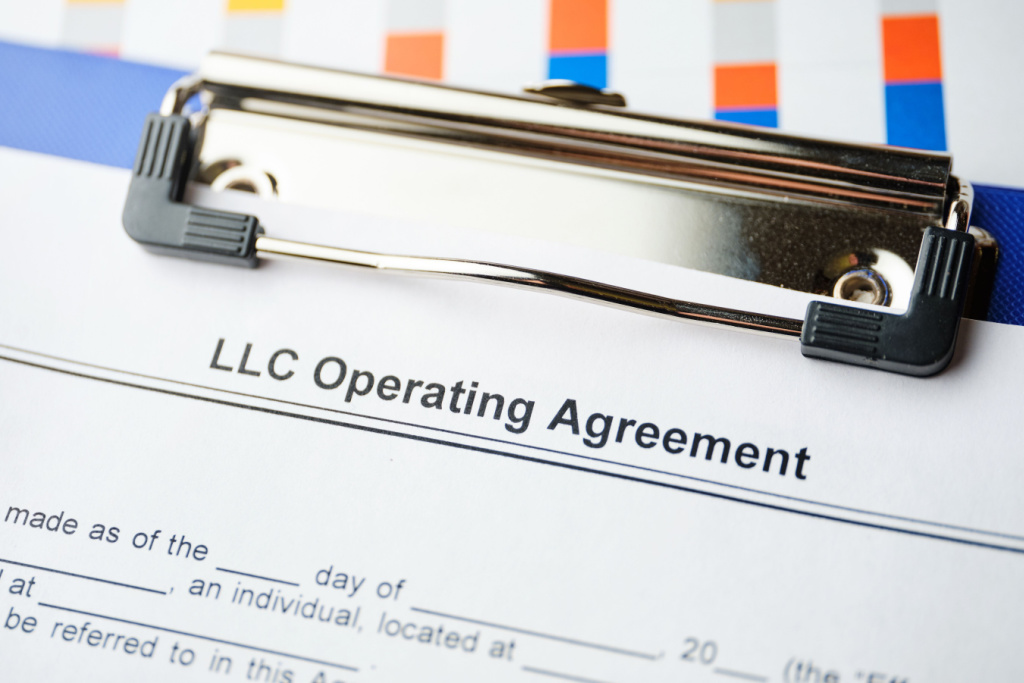 Why an LLC Could Be a Good Option for You
Forming an LLC could be a good option whether you are a sole owner or share ownership with other individuals. Some of the characteristics of an LLC include:
The business owners' personal property or finances are not involved or compromised in case of debts or lawsuits, i.e., your personal entity is separated from your LLC.
Administrative matters such as compliance regulations and management are more straightforward.
This type of business organization allows plenty of flexibility regarding the number of owners, taxation and ownership.
If your business is an LLC, it will also provide credibility among your clients, as this means you are a legally constituted business. However, there could also be some disadvantages. For example, LLCs might be unattractive for outside investors or joint ventures.
After discussing your expectations and needs, Sarah Gold will provide a detailed outlook and determine if the benefits outweigh the potential disadvantages. Having an experienced and knowledgeable ally such as Gold Law Firm can make a positive impact on your business.
Laying the Foundations For the Success of Your LLC
Call the firm today at 518-213-2345 or fill out this online contact form to schedule a meeting at attorney Sarah Gold's Albany office. Learn how she can help you lay healthy and comprehensive legal foundations for your LLC.